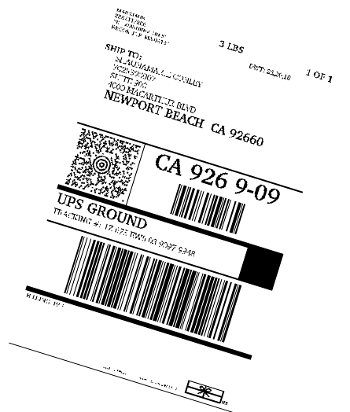 UPS Shipping Label Generator
As part of a complete ecommerce website development package for CoutureMeXO, Nexus Web Development has created a custom UPS Shipping label generator application, which enables customer to enter their UPS shipping information and dynamically create a UPS shipping label with barcode and tracking number utilizing UPS's shipping API. The resulting UPS shipping label can be printed with the click of a button, then affixed to a package for UPS pickup.
This UPS label generation functionality makes it very easy for their customer's to send in their pre-owned designer handbags for evaluation by DesignerXChangeGroup.

The development of a UPS shipping label generation application requires an extensive amount of testing as any application that accesses the UPS API in production mode needs to be certified by UPS. The UPS label application certification process involves submitting 29 separate files to show UPS that the XML requests, responses and generated images are accurate according to their specifications.


Please contact us to learn more about a custom UPS label generation application for your website.
Sharing is caring:
ECOMMERCE
ecommerce ups shipping