Effective custom website design with an experienced website design company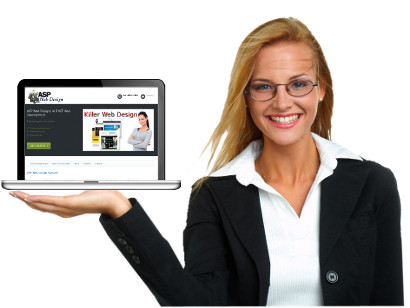 We know exactly what it takes to build your website ...
NexWeb creates award winning websites and develops Internet based software solutions to enhance your business online.
Our years of Internet software experience enables us to better meet your needs.
Certified web designers and developers will consult with you to understand your Internet objectives and ensure that you benefit from our years of experience to turn your custom website into a high performance Internet application that works as well as it looks.
Since 1995 we've created thousands of websites.
Your website's success is based on a simple principle: we can tell you before you start exactly what it will take to implement your desired features and functionality.
Our 100% money-back guarantee means you get exactly the features you would like without any risk.
You'll get a custom, high performance, search engine optimized system that is appropriate for your particular business, for the best price possible.
Whether you would like a completely new website or to enhance or redesign your existing one, we think we would be able to make you very happy.
We believe custom websites should:
Have great performance, functionality and usability
Increase your business inquiries and sales
Enable your visitors to easily find information, make contact and purchases
Improve your company's image
Provide fresh, dynamic, relevant content based on your user's interests
Provide a great user friendly online experience
Be easy to update
Keep your visitors informed
Work effectively and efficiently
website design rfp