Nexus Web Development is the website redesign company that will help you to obtain the results that you would like online.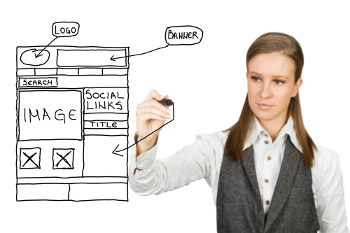 Is your current website design capable of fulfilling your online marketing objectives?
Whether you would like enhanced functionality, updated content or a more sophisticated, professional look for your website, our website redesign services have got you covered.
Your website represents your business on the Internet.
It's your potential customer's first impression, and current customer's point of access to information about your company, new products and services. Your company's website should convey a strong image of your brand. With our award-winning website designs, we can transform the current look of your website to strengthen your brand.

Our expert website redesign service will analyze your entire website for factors that could greatly improve your websites functionality, search engine optimization and usability. By implementing this website redesign strategy, your website will able to generate more leads and make more sales than your current website.

Nexus Web Development knows what works. Since 1995, we have designed more than 9700 websites.
Many of our web design clients first came to us because they wanted to improve the look and functionality of their outdated website. Once their greatly enhanced redesigned website was implemented, they quickly realized how much functionality, online traffic and ability to serve their customers they were missing.

We design websites that turn your visitors into customers. We know what sells and we know how to use website design to position your company as a market leader. Using powerful, proven methods of web design, we can build a website for you that not only represents your company well, but brings in business, increasing your online revenue.

Today it is not enough to just to have a website. It is imperative that your website be updated and improved upon on a regular basis in order to provide your visitors and customers with the information that they are seeking and the type of functionality they are able to find on many other websites, as well as presenting them with a positive outlook on your company. Fresh website content and updated information will engage your website's visitors and will serve the additional function of enhancing your websites search engine ranking.
The amount of content on your website could be great. However, you could still be losing more than 75% of online sales due to the lack of functionality, usability and the impact of a professionally designed website.

If you are among those investing your precious marketing dollars in website design only to find that your website is not optimized to turn visitors into sales, our website redesign services at Nexus Web Development are the solution you need to increase your online sales, build your brand and deliver a clear message to your website's visitors about the strength of your company.

Nexus' creative, experienced website design team provides website redesign service that greatly improves the functionality, usability, performance and visual appeal of your website as well as the credibility of your existing online presence. Functional, user-friendly and professional - all of the websites we design are created with these terms in mind. We think you will be very happy the results and how much you can save on your website's redesign by choosing Nexus' website redesign service.

11 questions to ask yourself in order to determine if a website redesign will help your website:
Is my website a good representation of my business?
Is my website being found on the Internet - is it search engine optimized?
Is your website completely functional?
What is the primary purpose of the visitors coming to my website?
Does your website provide your visitors with what they came for?
Are visitors to your website able to easily locate enough information pertaining to a particular product or service? Are your they able to easily make purchases?
Are your website's visitors able to easily contact you or someone who can answer their questions?
Does your website provide fresh dynamic, relevant content based on your user's interests?
Is your website user friendly?
Are you able to easily update any and all of your website's content?
Does your website have all the features you would like it to have?

You should have a website design that not only looks good but works properly and sells. Why not let Nexus Web Development's website redesign services help you make the most of your online marketing dollars?