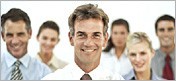 Helping you realize your full potential is the mission we are committed to.
Your involvement in the web development process is important to us.
Regular updates will be sent to you and you will be encouraged to provide feedback on these and to talk to our designers and programmers as your application is developed.

This enables you to influence the design of your system as it is being developed as well as letting you check that we are on target to deliver the application that you are expecting on the date that you are expecting it.


Creating website software to better manage your business.
Empowering you with the ability to run your business more effectively, and giving you the freedom to stay connected to what's most important to you, is what motivates and inspires us every day.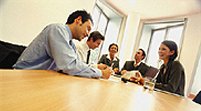 Custom website design, web development and software solutions for businesses since 1995.
Our team of dedicated web developers and web designers are focused on your success.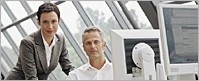 Imagine your website applications custom tailored to your specific requirements and work practices.
We will take the time to listen to you, understand your unique needs and work with you to develop an effective solution.
When you are ready, please contact us or call us at: (888)211-7806 to learn more about how we can help you.