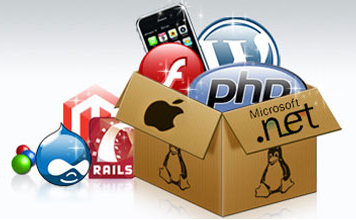 Web Site Designer | Website Templates | Web Design Themes
Many Web Site Designer resources are available that really enhance an agency's ability to create functional & visually exciting web site designs that can provide the look, functionality and performance you or your client is seeking.
Below are some examples of Web site designer themes & templates and resources as well as web development scripts, snippets, plugins, & mobile apps; that you could have created.
Web site designer Website Templates and Themes including:
We have created and modifed more than 28,743 Website design templates and themes and have adpated them to many types of websites including:
WordPress
Joomla
Drupal
eCommmerce
and more ...
Responsive, HTML5, Magento, Volusion, Shopify ...
Web site designer marketing resources including:
Automated Marketing Systems
Internet Marketing Sites
Landing Pages
Email Templates
Web Development for Web sites including:
18,978 Web site applications, scripts and snippets written in
Java
Ruby
Node.js
Python
PHP
Javascript
ASP.NET
As well as custom CSS, Plugins, HTML5 layouts and Mobile Web Development.
Website Graphics for Web site designers including:
14,052 Web site designer Graphics
Logos
Web Elements
Slider Images
Web Design Graphics
Textures
Vectors
Isolated Objects
Icons

What are you waiting for?
Contact us today to get your custom website designed right.
Sharing is caring:
WEBSITE-DESIGN
website design web design web site designer website templates web design themes landing pages