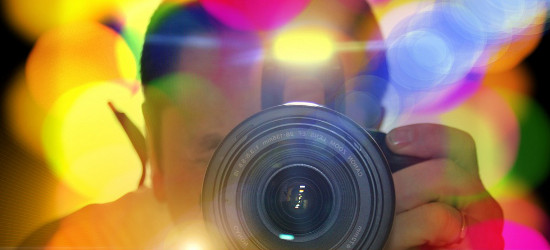 Royalty free, high resolution stock photos without a watermark, free photos for blogs or commercial use
In digital marketing, you need high-quality photos for just about everything you do — blog posts, social media posts, emails and website design. It's a visual world, and it's a proven fact that posts with relevant photos get about 94% more views and 35% more shares, — more engagement, more likes, retweets, comments, and links, than posts without images.
If you're writing blog posts, building websites, or posting on Social Media, you're going to need a good source of free high quality photos.
When creating articles for your blog, photos are just to support the content, so the less time you have to spend finding them, the better. Right?
Don't just do a Google image search, steal somebody else's image, and hope for the best. If you violate someone's license for their creative work, they can (and often do) come after you for compensation. We have seen people faced with demands for payments of more than a thousand dollars for this, it's just not worth the risk.
You can get thousands of excellent quality, high resolution stock photos for free, you just need to know where to look.
Many very talented photographers have generously provided their photos free for your unrestricted use. They don't require attribution, but if you can, it's always good to give credit where it's due.
Where to get royalty free stock photos for blogs or commercial use
You'll will find plenty of articles with lists of websites for royalty free stock photos — '172 of the best royalty free stock photos', for example.
Who's got time for that? By the time you've searched through a massive list of sites, only to find that many of them aren't free, you can't modify them, or you have to include an attribution statement every time you use them, you might as well have just paid for the photo. It would have saved a lot of time and been cheaper in the long run.
Below is a quick & easy list of sites where you can get royalty free stock photos, without having to join and in many cases, you don't need to make links back to the source. It's not the biggest list, just in our opinion, the best list. So you can get on with your business, rather than wasting time looking for photos.
Restrictions on free stock photos
Creative Commons Licenses come in several different flavors, with different limitations. Some enable completely free, unrestricted use, and others have limitations, or require attribution (either a link, or a statement of where the photo came from).
Depending upon your use of the photograph, attribution may or not be a problem. If there are any restrictions, those should be stated when you go to download the photos.
Please let us know, if you find any dead links or sites that no longer belong on this page.
Public Domain Photos
Public Domain photos have no copyright, and can be used by anybody for anything. No attribution is required.
Without further ado, below is our top 25 list of royalty free stock photo sites:
Sharing is caring:
DIGITAL-MARKETING
digital marketing
Dialogue & Discussion