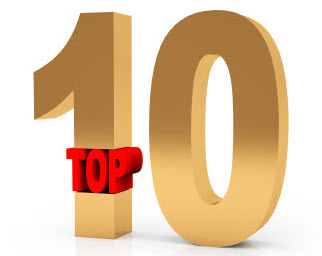 Top 10 Ways to Ensure Your Website's Success.
A great web design and state-of-the art functionality, combined with good content will make your website a success.
Nexus Web Development has identified 10 of the most relevant "Must Have" elements, that our web developers and designers have found to be the most effective ways to help you create a highly-effective website right from the start. We are providing this guide, which outlines these ways and tells you how to optimize your web presence and start increasing your success.
Having a great web presence should be a major priority for your business, because the Internet has become the most popular way to shop & get information. Your business could be benefiting in a multitude of ways, for example you could increase your revenue and also lower your overhead by generating sales or leads directly from your website and eliminating the costs associated with doing the same from a physical location.
Your business could be losing money or you may not be realizing potential revenues you could, simply because you have not found an experienced web development company who has the knowledge to create a website that has the right type of design or functionality needed. Understanding the value of a well-designed, well-implemented website is an essential key to the success of your business on the Internet.
1. A Good Website Plan
The key to getting a successful website off the ground and working for you, is having an idea of exactly what is needed to achieve the results you are expecting. You need to keep in mind that people are becoming used to experiencing highly-functional websites with striking design elements, that are easy to navigate, getting them to their intended destination instantly. If done right, pages should be designed so it is easy for a visitor to reach their desired location, where they can start and finish purchases easily, and obtain the information they are seeking, leaving them feeling that they've had a positive experience.
Your website plan, should include ways to make your customers want to return to your site. Whether it's for your products, services or the quality of your content. Visitors to your site should be able to get what they came for, easily. They should also feel that they have found the best source for the type of products and services your website provides.
Having a way to visually convey your ideas to web development & design professionals, can make the entire process quicker and easier. It is a good idea to make a list or jot down diagrams of what you envision, since this will help you to see how different elements will be arranged on your home page and other pages, and it is important to make everything as clear and easy to decipher as possible. Mapping out a plan for your website in advance helps to keep costs down, allowing you to work faster by helping you to avoid mistakes or having to make revisions and changes that add additional time to the project.
2. Your Website's Design
Your website design is a crucial element in how viewers will perceive your products, services, or type of message or idea you are trying to convey, and the look and feel of your site will be dictated by the elements such as the colors, fonts, and graphics you use.
Getting to the 'nuts & bolts' of actually 'designing' the features, functionality, and style your website will have, should be the next step in your website planning process. Putting ideas down into a concrete form, will help you and the web development & design team you choose, to see your ideas and vision and begin to create a blueprint for the framework of your website. Outlining the functionality and usability features, such as ways to search your site, shopping carts, calls-to-action, menus & navigation, as well as relevant information about your company and ways to contact you, are just the beginning. Then comes everything related to the design, including, headers, logos, banners & more. Depending on the type of products or services you offer, you may also need to add galleries or places to feature certain products.
Logos and headers reflect your company's brand, therefore it is important to pay attention to the size of the text, and the colors that are chosen, since these elements have been proven to evoke different emotional responses based on studies about color theory. In fact certain colors are known to have an affect on what influences people's decisions regarding whether they decide to purchase something.
Keeping in mind how you want to represent your vision, in terms of making choices about the look of your website, the next step is to determine how design factors like colors, graphics and text will be arranged to create the design. Making the colors subtle or vibrant, whether fonts are to be bold or thin, intricate or simple, will all have an effect on how your site appears to others. A good web designer can assist you in making the right decisions regarding these elements, and help you put it all together to make your website's design work.
3. Lightning Fast Loading Times
Having a website that loads slowly can be the difference between whether someone stays or leaves your site. Having a lot of large graphics that increase the time it takes for a site to load, inadequate server capability, not having clear navigational elements are all factors which affect whether people will have the type of user experience that keeps them on your website, which will determine it's success.
A good web developer will know how to increase your site's speed, by optimizing its code, database queries and by utilizing caching.
4. Simple & Direct
Keeping your website's functional aspects and design, simple, clean, and easy to understand, will help to convey your message better, and your visitors will spend more time on your site and will want to return. Any message you put on your site should be clear and to the point, and as short as possible without losing your intended meaning.
Your content should be as concise as possible, and your developer should make sure to use the correct SEO headings (h1's and h2's, etc.) and image 'alt tags' that are relevant to your site's product line or main idea. It is also important to make sure not to duplicate any of the content on your site. Search engines give preference to sites with fresh, unique content and rank them higher. It is also a good idea not to have a site that appears too crowded or 'busy'. Leaving enough space around images and text will give each of them more importance.
A good web development company will have a vast knowledge of search engine optimization (SEO), which will aid in your website placing well in the search results. A good ranking on the most popular search engines, such as Google & Yahoo, will enable you to get a lot of free organic traffic.
Your web designer should make sure that your images and graphics are the correct size, so they won't add any additional loading time than is necessary, while maintaining image quality. They will also be able to recommend how and where to use graphics, to maximize their impact and effectiveness.
5. Content, Content, Content!
We can't say enough about how important creating and adding fresh, informative content, is to the success of your website. Visitors and search engines value finding new information, and having well-researched facts or relevant descriptions about products, services, or topics that interest a wide-variety of people, will create new and returning traffic to your site. Your unique perspective on your business is a great source for useful content.
6. Service For Success
Obviously offering great service should be of the highest priority, once your website design and development goals are met. Having as much of the information that users are looking for, or providing easy access to other resources related to their search, will make your website stand out. For example, with an ecommerce website it is important to have the product features and prices clearly displayed and well as having everything about the shopping cart easy to find and use. Once users have viewed all the information and specifications you've provided, being able to make contact with the person who can answer any additional questions they might have, is paramount. There is no better way to offer the highest-quality service, than for someone to be available, at the very instant your clients have a question. Being able to contact you immediately by phone or by using 'chat' type features, make you accessible. At the very least you should have a link to a contact form easily visible on every page so your visitors know where to go when they require more information.
It is important that everything on your website functions they way it is supposed to. Nothing repels visitors as quickly as a non-functional website.
If you are offering to be contacted by phone, be sure to that there is someone available when they call. Even if you don't know the answer to their questions at that moment, feeling that they have made contact with a real person, will give them more confidence that they will get their questions answered. Then, as soon as possible, follow up with the right answers.
Another way to offer good service is by giving your users a voice. An example of this is by offering ways for them to make comments about what you are offering. Many people want to express what they experienced while on your site, thoughts about your product, as well as to offer ways for you to improve their experience. This also gives you an opportunity to turn any negative feelings or thoughts into positive ones, by rectifying an error, explaining a mis-communication or implementing suggestions from your valued customers. One way to do this is by having a blog or a forum on your site where site members can communicate with each other. This also provides a place for them to suggest ways to develop customer relationships, add helpful features, and where they can make comments or reviews about your products, services or company.
7. Keep It Fresh...Keep It Current
Another essential element for continued success of your website, is making sure that your visitors have a reason to keep coming back. You might think that you've added enough content for anyone who visits your site, but this may not be the case, since some people could be looking to find more information regarding one certain thing you've shown, or they've come back to see whether you've added new products or services. Not updating your website will usually have the negative impact of receiving less traffic, since search engines also respond to not seeing new content when they 'crawl' your site.
A well-functioning, updated website is well worth the time and effort.
8. That's Entertainment
With the sheer number of websites out there on the Internet, the fact that yours needs to stand out among all the others, means an opportunity to use creativity to offer something different. Having a visually interesting appearance and well-developed architecture are both essential elements, however, there are other things to consider doing to make your site surpass the ordinary and get noticed. Adding a touch of humor using graphics or funny sayings, can add a level of enjoyment to an otherwise typical web page. Be sure to avoid using anything controversial unless your site is based on that type of material, and be mindful of including something that could possibly offend certain types of users.
9. Ease of updates & maintenance
Building your site dynamically by using a data source for your content and a master page that includes the other various components of your site including the header, footer and blocks of functionality or user controls for your site's presentation enables you to easily make sitewide changes and additions without breaking anything.
10. It's Your Vision ... why not let us help you make it a reality?
One major way to insure that your website will succeed, is to make sure that the web development company you hire is experienced and believes in what they are doing. If they are not passionately committed to their craft, then this lack of skill and enthusiasm will be reflected in your website.
We have been developing websites, Internet applications and software components since 1995. We do it all day, every day. We love developing great software and this translates into exceptional results for you.
Get your free website analysis today >>
Sharing is caring:
WEBSITE-DESIGN
website design web design company website