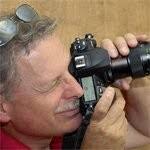 Nexus Software Systems was a perfect choice for our custom Volusion website. We needed an online catalog for our extensive rental equipment, which wasn't available from other Volusion vendors. Nexus Software created our online presence and provided us with direction on basic edits for additions and maintenance. They have also been a solid support resource for changes and problem solving, which we continue to utilize to this day.
Brian Patterson
Marketing Manager, AMP-Cherokee

Nexus Software Systems is THE most competent & accessible/responsive developers I've come across in a decade. They come up with solutions that will SAVE your company so much in output costs that simply consulting with them is value all on its own. They work diligently to make sure you stay operational & have VAST knowledge of all the newest tech. PLUS they help maintain legacy code where needed. Hire Them!
Cathy Meyer
Director of Support & Services at HotComm

I spoke with many software development companies prior to choosing Nexus. Everything that I was promised was delivered completely and within a short period of time. Our new website is not only exactly what we wanted, it will last us for years. The developers at Nexus Software Systems are extremely helpful, very knowledgeable and patient!
Kathryn Townsend
President Greater Portland Board of Realtors, REALTOR of the Year.

Nexus has been servicing our site for more than 7 years. During that time, we have been completely satisfied with the attention they provide to small accounts as well as their fees and timeliness. We would recommend them to anyone.
Marty Karasick
Cast In Stone

We have enjoyed working with you over the course of the past five years, you have been an integral part of our growth.
Sarah Walters
Manager, World Travel Holdings

You provided us with an amazing solution. Our ecommerce system performs better than we could have imagined. The technical capabilities of the developers at Nexus Software is absolutely astounding. We are very happy with your work.
Melissa Lee
WroughtWorks