Custom Developed Software for Your Business Success
Since 1985. For millions of users.
We transform small businesses with agile software development and custom software solutions.
The most cost-effective and reliable way to achieve your business goals.
Guaranteed to save you time and money.
Avoid lost business with high quality, robust and proven solutions.
Clients
What our clients say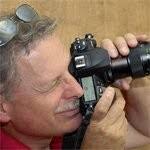 Nexus Software Systems was a perfect choice for our custom Volusion website. We needed an online catalog for our extensive rental equipment, which wasn't available from other Volusion vendors. Nexus Software created our online presence and provided us with direction on basic edits for additions and maintenance. They have also been a solid support resource for changes and problem solving, which we continue to utilize to this day.
Brian Patterson
Marketing Manager, AMP-Cherokee

Nexus Software Systems is THE most competent & accessible/responsive developers I've come across in a decade. They come up with solutions that will SAVE your company so much in output costs that simply consulting with them is value all on its own. They work diligently to make sure you stay operational & have VAST knowledge of all the newest tech. PLUS they help maintain legacy code where needed. Hire Them!
Cathy Meyer
Director of Support & Services at HotComm

I spoke with many software development companies prior to choosing Nexus. Everything that I was promised was delivered completely and within a short period of time. Our new website is not only exactly what we wanted, it will last us for years. The developers at Nexus Software Systems are extremely helpful, very knowledgeable and patient!
Kathryn Townsend
President Greater Portland Board of Realtors, REALTOR of the Year.

Nexus has been servicing our site for more than 7 years. During that time, we have been completely satisfied with the attention they provide to small accounts as well as their fees and timeliness. We would recommend them to anyone.
Marty Karasick
Cast In Stone

We have enjoyed working with you over the course of the past five years, you have been an integral part of our growth.
Sarah Walters
Manager, World Travel Holdings

You provided us with an amazing solution. Our ecommerce system performs better than we could have imagined. The technical capabilities of the developers at Nexus Software is absolutely astounding. We are very happy with your work.
Melissa Lee
WroughtWorks
A software development company you can rely on
Since 1985, we have been the technical "brains" behind many successful businesses. With more than 12,000 projects delivered, we know what works and how to make it work for you. Your business growth is our top priority. We'll help you to achieve your business goals by listening and offering cost effective solutions. When you're ready to enhance your business with a unique application, we think we would be able to make you very happy.
Successful Projects Delivered
Nexus Software Systems is a leading software development company that helps businesses build custom software solutions tailored to their unique needs. With our team of experienced developers, designers, and project managers, we deliver high-quality software that empowers businesses to achieve their goals.
Software Development Company
At Nexus Software Systems, we offer a wide range of software development services, including:
Custom Software Development: We specialize in building custom software solutions that meet your business needs. From web and mobile applications to enterprise systems and cloud-based solutions, we've got you covered.

Software Consulting: Our team of experts can help you with software planning, architecture, and design. We work with you to identify your needs and create a roadmap for success.

Software Maintenance and Support: We provide ongoing maintenance and support to ensure your software is up-to-date, secure, and performing at its best.
Our Process:
We follow a proven process to ensure successful software development. Here's how we do it:
Discovery: We work closely with you to understand your business needs and identify the problem you're trying to solve.

Design: Our team of designers creates a user-friendly interface that meets your specific requirements.

Development: Our experienced developers build a custom software solution that meets your needs and exceeds your expectations.

Testing: We conduct rigorous testing to ensure the software is bug-free and meets all requirements.

Deployment: We deploy the software on your servers or cloud infrastructure and provide ongoing support to ensure it runs smoothly.
Why Organizations Choose Nexus Software Systems:
Experienced Team: Our team of developers, designers, and project managers have years of experience delivering high-quality software solutions to clients worldwide.

Proven Process: Our process is designed to ensure successful software development and has been refined over many years.

Client-Focused: We work closely with our clients to understand their needs and create software solutions that meet their specific requirements.

Quality Assurance: We conduct rigorous testing to ensure the software is bug-free and meets all requirements.

Ongoing Support: We provide ongoing maintenance and support to ensure your software runs smoothly and is up-to-date.
Get in Touch
Ready to get started? Contact us today to learn more about our software development services and how we can help your business achieve its goals.
Software Development Services
Our C++ software development services can help you build high-performance, robust and scalable applications.
Custom developed software enables you to achieve your business objectives. When off the shelf software is inadequate or does not exist.
Web application development is the process of developing web applications. The processes involved are extensions of standard software development.