Web Development
When you choose Nexus Web Development for your custom web development, you get cost effective development by an experienced web development team.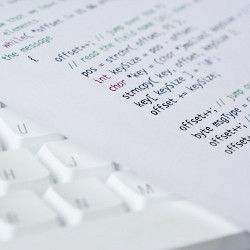 We take a holistic approach to developing web applications. They are built from the ground up to be optimized for usability and functionality. This enables you to have a high performance website that works properly from the start, that is easy to maintain and enhance.
Custom web development includes:
The development of complete websites and web applications utilizing ASP.NET, JSP, ColdFusion or PHP.
Why custom web development?
Freedom from restrictions imposed by off the shelf software.
The ability to have your website work the way you would like.
Complete control of your website's functionality.
Integration with existing applications.
Database connectivity, including SQL Server, MySQL, Oracle or XML files.
Why Nexus Web Development Company?
You get the job done right and quickly.
Your desired functionality is guaranteed.
Web Development is our middle name.
Our experience and performance is second to none.
We are motivated by your success.
Nexus Web Development has been developing custom software since 1985 and web based applications since 1994. We will be there to help ensure your success every step of the way. When you are ready, please contact us to learn more.